"Embrace Uncertainty. Some of the most beautiful chapters of our lives won't have a title until much later." –Bob Goff
Accepting or embracing change can be difficult, painful even. It's the reason why we procrastinate and put off those important projects and ideas that have the potential to change our lives.
The truth is in some way, shape, or form, we are scared; scared of what change may bring, scared of the effort we may have to put in, scared to leave our comfort zone, afraid of the difficulties we may face.
Some of us are so scared of failure that we never even start down the road that could lead us to our greatest success.
Today I made a change. I left my average entry level position job as a cashier.
Although I have held this position for a year, I have grown comfortable in it, comfortable in the familiarity of it, comfortable in it's daily repetitiveness, and the safety of my routine.
Staying would have been an easy thing to do, but taking the easy way out leaves no room for growth or change, which is a basic necessity of life. We need growth and change, or otherwise our dreams, and goals begin to die.
To be honest I'm more than scared about starting a new job, especially one I've never done. I'm not even sure I'm mentally prepared for it, but one thing I do know is that I have the chance to grow, and when life presents you with the opportunity you take it.
This post is a reminder to go after your goals and dreams no matter how terrifying and unreasonable they may seem. Of course there's a 100 chances of not achieving success, but it's a fact that you never will if you never try.
You only have two options; grow or die.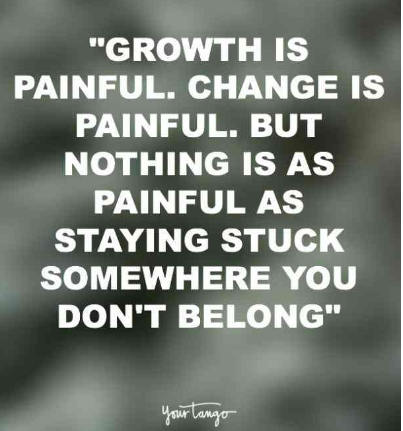 Looking for more inspiration follow me on IG @real.queens.killing.it or to learn more about me click here
https://marleanabryant.com/about-me/