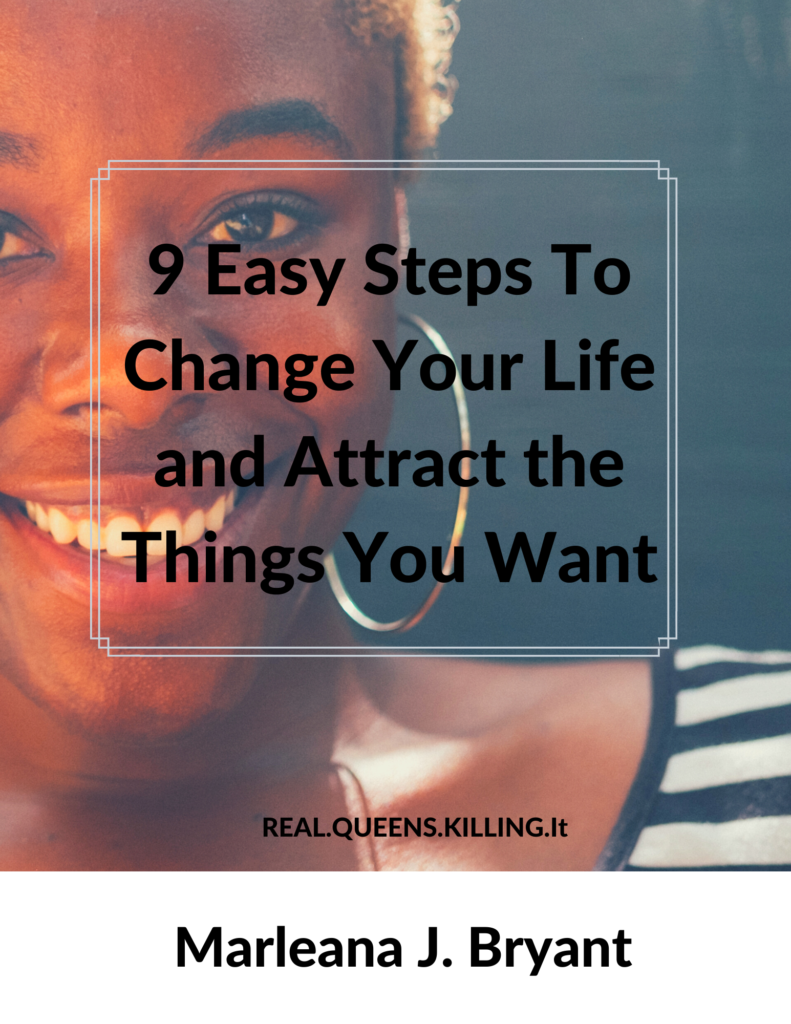 I'm excited to announce that I have a brand new Ebook coming this April titled "9 Easy Steps to Change Your Life and Attract the Things You Want"
This book will include 9 chapters, including worksheets, checklists, and life changing advice on how to turn your life around and start living the life you want by following 9 simple steps.
The book is based on my personal trials, surviving domestic violence, financial abuse, overcoming my fears, and learning how to love myself again.
This book will teach you how to change your mindset to attract the life you want and living your dreams
To receive updates on the book's release you can contact me at real.queens.killing.it@gmail.com or follow me on IG @real.queens.killing.it to receive the latest updates!
Love, Peace, and Happiness.
Marleana B.