Starting a new business is exciting, and sometimes overwhelming. Registering your business as an LLC is smart and quick way to save you some hassle and get your business quickly off the ground and running LEGALLY. If your are looking to register your business as an LLC in Pennsylvania then you have come to the right place. Read on to learn how to quickly register your LLC online today! So Let's jump right it.
Register Your LLC Step 1
Go to corporations.pa.gov Find and Select the login link. Since you have never filed a certificate of Organization you will need to register for an account. (The Login link will automatically take you to hub.business.pa.gov/login where you'll be able to register a new PA Keystone account.

Register Your LLC Step 2
Once you have followed all instructions to create and confirm your PA Keystone Account you will be prompted to create a Penn File Account. Simply choose a username and create a password. *Don't forget to write down or store user login info in a safe place!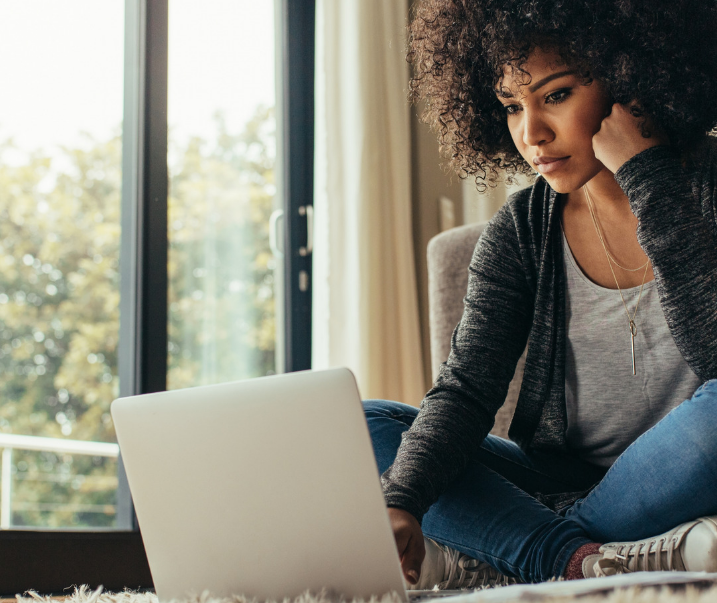 Register Your LLC Step 3
Now that your accounts have been created you will be logged in, and able to start filing. On the WELCOME page select the link labeled Penn File. which will take you to your user dashboard. On the same page scroll down to the section emboldened and Labeled Start Or Manage Business Filings under this heading scroll down until you find the link for Domestic Limited Liability Company.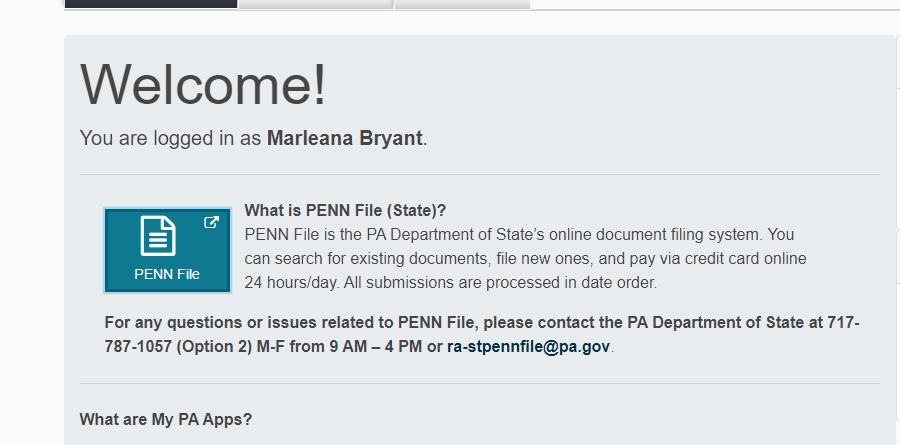 Register Your LLC Step 4
Once you have selected the first link under Domestic Limited Liability Company Certificate of Organization – Domestic Limited Liability Company (8821), you will now be able to follow the screens, enter your personal info and name/address of your business, and name of organizers as well as upload any other necessary documents regarding your business.


Register Your LLC Step 5
Once You have completed all the tabs you will be prompted to review your submitted information. Please REVIEW before submitting! Errors in information could result in a denial of certificate! 

Register Your LLC Step 6
Submit and pay the nonrefundable fee of $125 (this is charged whether your LLC is approved or not) Once Payment is complete you will be emailed a receipt. Once your payment has been processed your completed business filing form will be available to Download on your Homepage Dashboard under completed filings for the next 30 days. You will be notified by email when your filing is approved.

And that's it! Really Straightforward and simple way to register your LLC without any extra services or fees in PA.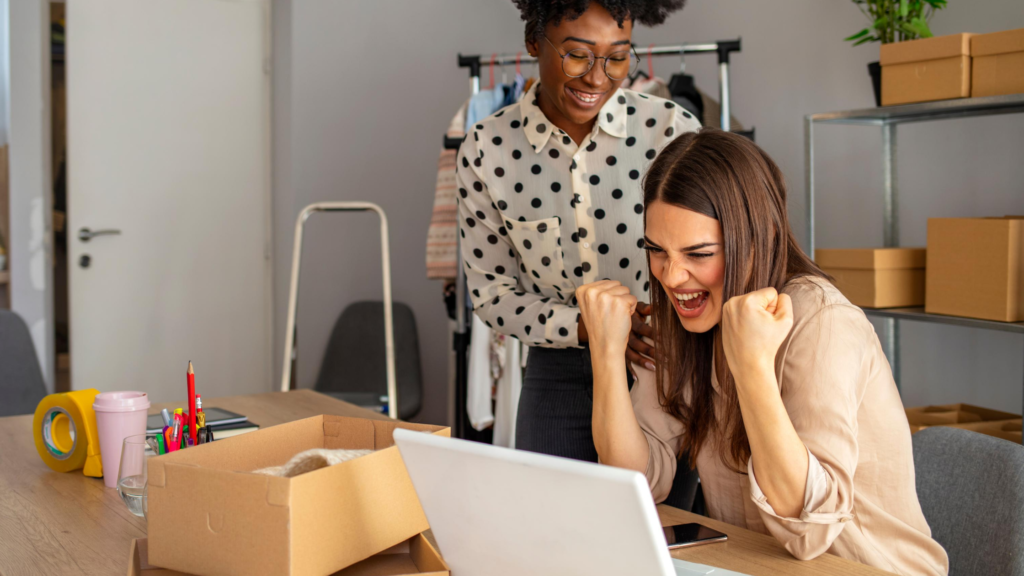 Enjoyed this post then you may enjoy this as well How To Make Money Online and don't forget to Join the community and Follow us on Instagram for daily encouragement and inspiration!